Madsis started as a spin-off company of the department "Mechanics of materials and structures" of the faculty of engineering and architecture of Ghent university (Belgium). The founder of the company is Stefan Jacques, PhD and started the company as the requests of the industry concerning the expertise of software modules for the analysis of composite materials, joining techniques, hybrid metallic/composites parts were/are continuously evolving. From there on, Madsis deleveloped multiple software packages related to engineering and CAD, and became more and more a preferred software development partner.
Customer Centricity
Our customers play a key role in our successes. Therefore we try to achieve this with open communication, agility and work proactively in collaboration with the needs of the clients in order to both achieve the goals. Being customer centric is a vital step for being a preferred partner!
Agility
Agility in multiple aspects defines our way of working. Flexibilty respecting the agile settings are crucial in order to achieve the goals as defined by the client. Being agile also means being committed, comitted to the goals, our values and the partnerships we developed.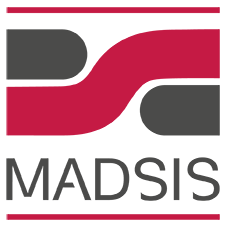 Commitment
Madsis is known to be a reliable partner. Our people are motivated and have the thrive to deliver the best product within scope and time. Communication is a key for success and we emphasize this to our customers
Respect
We consider our staff as being self leaders with respect to their individual as well as cultural differences. This improves the communication with stakeholders of multiple nationalities. We value the work but also the private time of our people and finding a good balance between those makes Madsis a nice company to work for.